We love curry and this coconut curry dip even more. Quick recipe!
This dip is ideal for barbecues or fondue and is prepared quiet quickly. You can also use this as a basis for a wrap: Cover the wrap with a little coconut curry dip, lettuce leaves, cucumbers, tomatoes, onions and chicken and enjoy. It just tastes delicious.
Enjoy.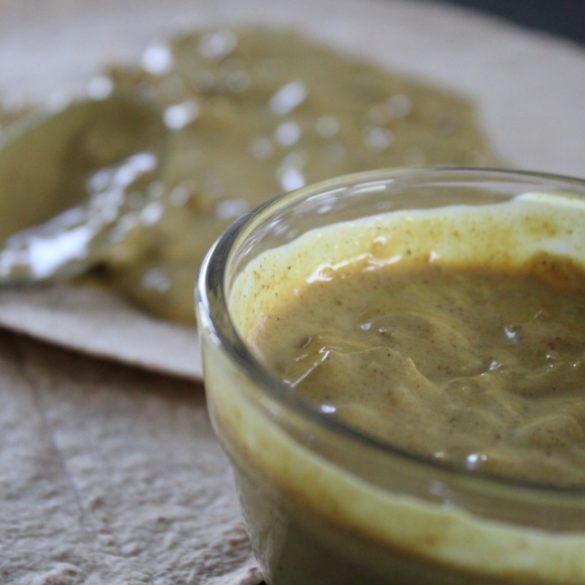 Ingredients
1 small onion, halved

10 grams olive oil

2 tbsp curry powder

175 grams coconut milk

salt

pepper

½ tsp chilli, optional
Instructions
Put the onions in the mixing bowl, chop for 5 seconds/speed 5 and push down with the spatula.
Add oil, sauté for 3 minutes/120°C/speed 2.
Put the remaining ingredients in the mixing bowl, cook 6 minutes/100°C/speed 1.
Transfer the finished coconut curry dip, let it steep in the refrigerator and serve.
Did You Make This Recipe?
How you went with our recipes? Tag us on Instagram at
@bbmixnet
.