Eggplant roasted in the oven and refined with feta – that sounds delicious, doesn't it?
Various dips should not be missing in the upcoming barbecue season. An excellent gift when you are invited or you invite guests to join you.
The eggplant dip is creamy and goes well with everything: bread, pasta or grilled food.
Enjoy.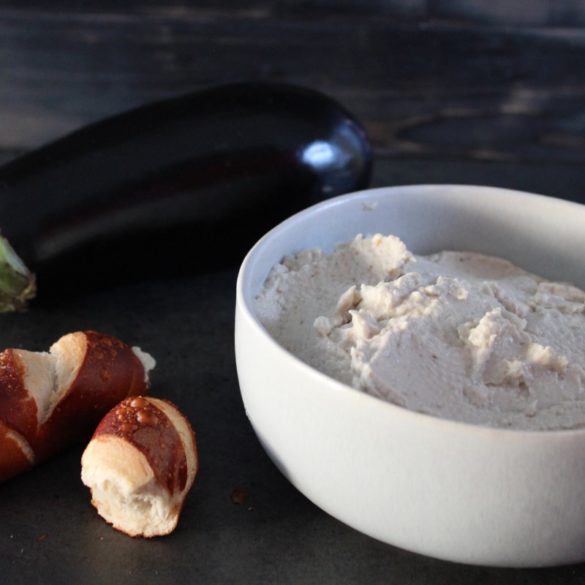 Ingredients
2 cloves of garlic

2 eggplants, medium-sized

10 grams olive oil

200 grams feta

2 pinches of salt

2 pinches of pepper
Instructions
Preheat the oven to 200°C top/bottom heat. Cover the baking sheet with parchment paper.
Pierce the eggplants several times with a fork and place on the baking sheet. Cook in the oven for about 30 minutes.
After the cooking time, let the eggplants cool down a bit, remove the skin, cut into pieces and set aside.
Place the garlic cloves in the mixing bowl, chop 5 seconds/speed 5.
Add the remaining ingredients with the eggplants, puree 10 seconds/speed 8 and transfer to a bowl. Let the eggplant dip sit in the fridge for one to two hours and serve.
Did You Make This Recipe?
How you went with our recipes? Tag us on Instagram at
@bbmixnet
.