In the evening on the couch during so-called "binge watching", there is often something to snack on. So that we don't eat too many sweets, I have this dip.
This dip tastes wonderful on bread or rolls. We recommend vegetables as a low-carb variant – we often take: carrots, cucumber or peppers.
If we are invited to barbecues with friends or family, we almost always take with the feta cream cheese dip.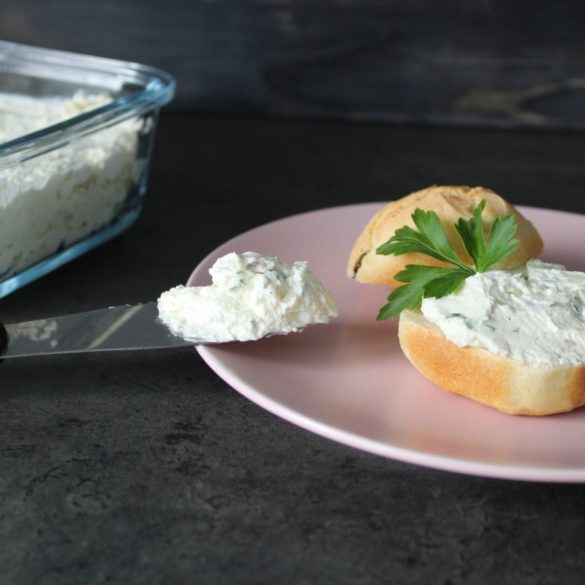 Ingredients
2 shallots, halved

1 clove of garlic

1 handful of parsley, without stems

200-250g soft cheese matured in brine (e.g. feta), in pieces

300g cream cheese

½ tsp pepper

Salt (optional)
Instructions
Chop the shallots, clove of garlic and parsley in the mixing bowl for 5 seconds/speed 5 and push down with the spatula.
Add soft cheese (e.g. feta), chop 5 seconds/speed 4 as well - push down with the spatula.
Add cream cheese, pepper and salt if necessary, stir for 20 seconds/speed 4 and transfer to a bowl.
Did You Make This Recipe?
How you went with our recipes? Tag us on Instagram at
@bbmixnet
.