Summer is coming soon – a cool, delicious dip is just the thing. Here is a quick recipe for the coming summer.
Ice tea syrup in stock: doesn't that sound great? Homemade and you know what's inside.
Within a short time this syrup is conjured up and ready to be enjoyed or given away.
As it is well known that giving makes people happy, we have a little surprise for the 'givers' among you: Free label templates to print out – a so-called freebie.
Download freebie
The labels are free to download – just subscribe to our newsletter and the freebie will be sent by email (as an attachment):
Simply cut out the labels with scissors or a plotter, place them on the bottle(s), brush with some milk and they'll stick to the bottles. Nothing stands in the way of giving away.
Enjoy the summer and now the recipe: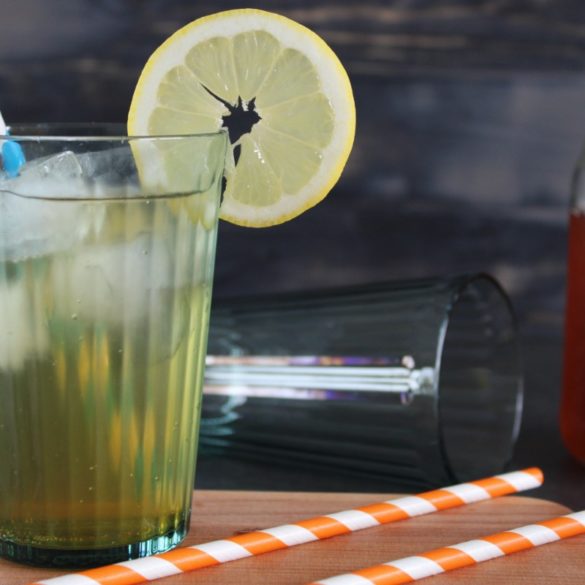 Ingredients
15 fruit tea bags, to taste (e.g. peach)

1000 grams of water

300-500 grams sugar, to taste

10 grams citric acid, food safe
Instructions
Bring the water to the boil in a kettle or add water to the mixing bowl, bring to the boil for 8 minutes/100°C/speed 1.
Hang the fruit tea bags in the mixing bowl, close the lid and let steep for 15 minutes.
Remove the tea bags.
Add the sugar and citric acid to the mixing bowl, cook for 20 minutes/100°C/speed 2.
Pour the hot iced tea syrup into sterilized bottles and close tightly.
Notes
Fill glasses approx. 2 fingers wide with the ice tea syrup and serve e.g. with mineral water and ice cubes.
Did You Make This Recipe?
How you went with our recipes? Tag us on Instagram at
@bbmixnet
.