The barbecue season has started and this spread goes perfectly with it, which can be made quickly with just a few ingredients.
We don't only eat this spread for barbecues. I have to admit that we also have it on the breakfast table and love to empty it right away – so the cream cheese spread with dried tomatoes doesn't survive for a long time.
It doesn't matter! It is prepared within 5 minutes and is stored in the fridge until the next barbecue or breakfast.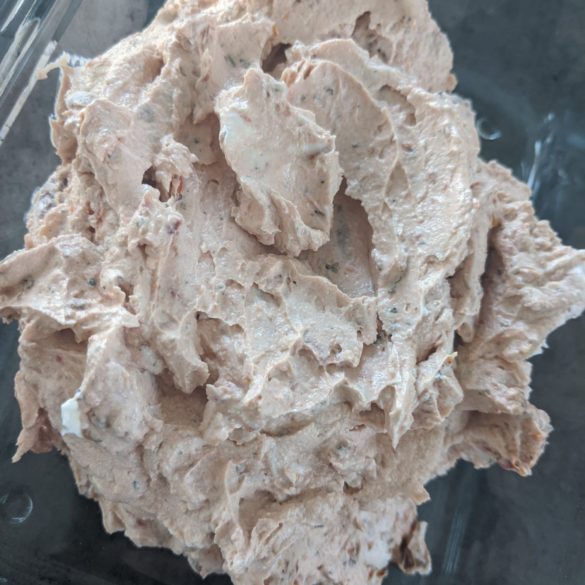 Ingredients
2 cloves of garlic

about 15 dried tomatoes (pickled in oil), drained

2 tsp tomato paste

400 grams of cream cheese

1.5 tsp dried basil

salt

pepper
Instructions
Chop the garlic with the drained, dried tomatoes in the mixing bowl for 5 seconds/speed 5, push down with the spatula. Repeat this process.
Add the remaining ingredients (salt and pepper to taste), stir for 10 seconds/speed 4.
Did You Make This Recipe?
How you went with our recipes? Tag us on Instagram at
@bbmixnet
.