Sometimes there are potatoes left over from the previous day that don't taste that good the next day. Here is a delicious bread recipe for you.
Potatoes are delicious in themselves, but they give bread that certain something. The recipe is super simple and is ideal for using leftovers.
The potato bread is moist and stays that way for a long time. You can of course freeze it perfectly in slices and thaw it piece by piece.
Have fun baking and enjoy yourself.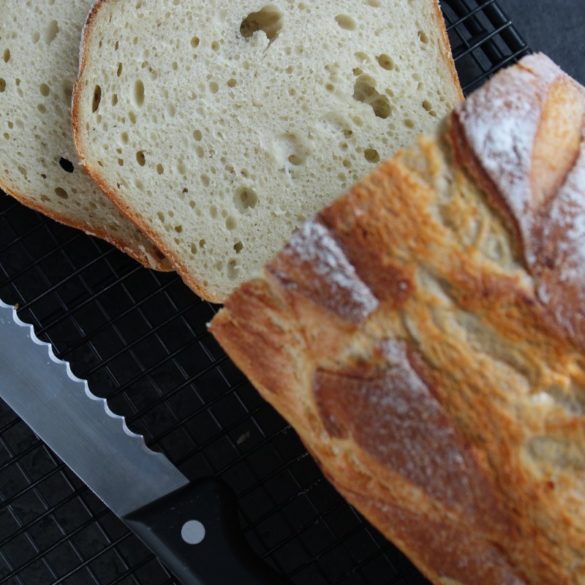 Ingredients
15 grams yeast

250 grams water

250 grams potatoes, cooked, from the day before, cooled

1½ tsp of salt

500 grams spelt flour (type 630) or wheat flour (type 550)

some nutmeg, grated
Instructions
Put the yeast and water in the mixing bowl, heat 2 min./37°C/speed 2.
Add the rest of the ingredients, use Interval/knead function for 2 min. to a sticky dough, transfer to a bowl with a lid and let rise for approx. 60 minutes.
Shortly before the end of the resting time, preheat the oven to 230°C top/bottom heat.
Place the dough on a floured work surface, fold it several times, form a loaf of bread and place in a bread pan with a lid (e.g. stoneware). Score the bread a little beforehand and bake it on the bottom shelf for about 55 minutes. Remove the lid for the last 5 minutes and continue baking. Please make sure that the bread does not burn and, if necessary, take it out of the oven beforehand. Take the bread out of the mold and leave to cool on a wire rack.
Did You Make This Recipe?
How you went with our recipes? Tag us on Instagram at
@bbmixnet
.