For a good pizza, of course, the most important thing is the dough. Our pizza seasoning is perfect for your pizza.
Of course, the tomato sauce has to be well seasoned if you are not already using our recipe for a tomato sauce. Instead of the spices mentioned in the recipe, you can add 1-2 teaspoons of this pizza seasoning.
Incidentally, the pizza spice is also suitable as a gift. Fill it into small jars with screw caps and label them. The recipient will be happy for sure.
Here is the simple recipe: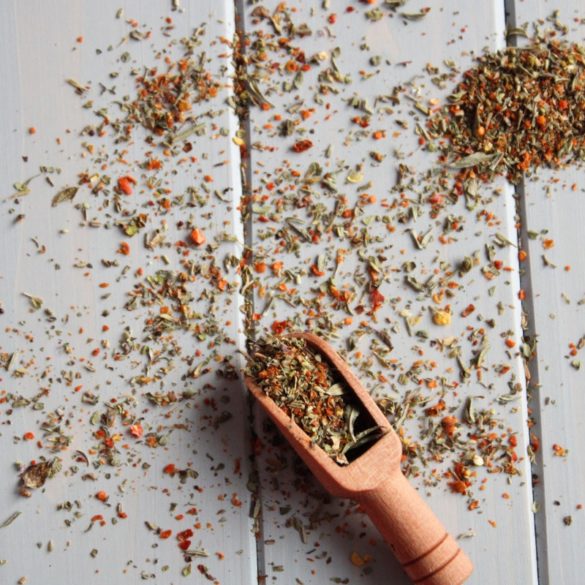 Ingredients
8 tsp oregano, dried

4 tsp of savory, dried

2 tsp basil, dried

1 tsp rosemary, dried

1 tsp thyme, dried

4 tsp paprika powder, dried

2 tsp chilli, hot, optional
Instructions
Simply put all the spices in the mixing bowl, pulverize 5 seconds/speed 8 and fill into a screw-top jar.
Notes
We have deliberately left out the salt here. Otherwise, add 1-2 tbsp salt and pulverize it.
Did You Make This Recipe?
How you went with our recipes? Tag us on Instagram at
@bbmixnet
.
[social-media]