We have a new recipe for our pizza lovers.
Easy dough, crispy and aromatic. This overnight dough pizza makes it possible. It tastes delicious and is prepared pretty quickly.
For those in a hurry: If you want to make pizza spontaneously without overnight rest time, you can increase the amount of yeast to 10-20 grams and shorten the rest time according to about 1-2 hours.
Good Appetite! 🍕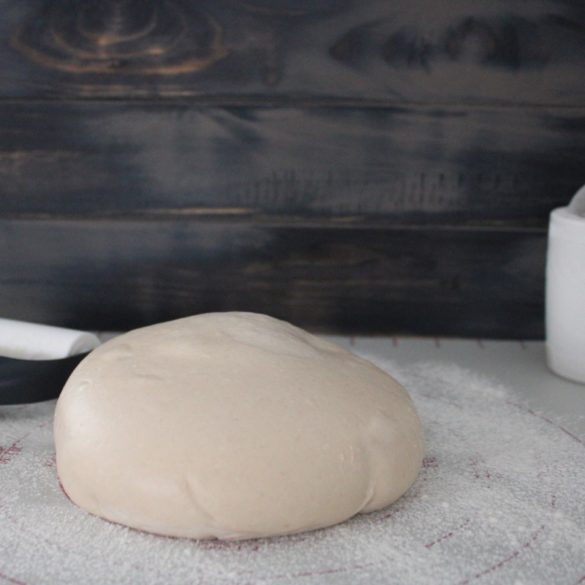 Ingredients
Dough

250 grams water

5 grams yeast

450 grams spelt flour (type 630) or wheat flour

2 tsp of salt

Besides

some durum wheat semolina for sprinkling
Instructions
Pour water and yeast into mixing bowl, 1 min./speed 2.
Add the flour and salt, use Interval/Knead function for 4 min. to form a dough.
Put the finished dough in a bowl with a lid and let rise in the refrigerator for 6 to 12 hours (preferably overnight).
After the resting time, grease a pizza stone (or a baking sheet lined with baking paper) and sprinkle with some durum wheat semolina. Roll out the dough(s), cover with pizza sauce and cheese and bake in a preheated oven at 230°C top/bottom heat for about 25 minutes.
Did You Make This Recipe?
How you went with our recipes? Tag us on Instagram at
@bbmixnet
.