There are tons of so-called non-stick sprays or paste – today I bring you my own recipe.
Non-stick paste or non-stick sprays are used to prevent the dough or cake from sticking to the baking, bread or silicone mold used.
Purchased non-stick paste/sprays are usually not only expensive – but also usually contain additional ingredients, such as palm oil. This is harmful to the environment and unhealthy for the heart if heated several times.
This recipe does not use palm oil and only requires 3 ingredients. Furthermore it is quickly prepared.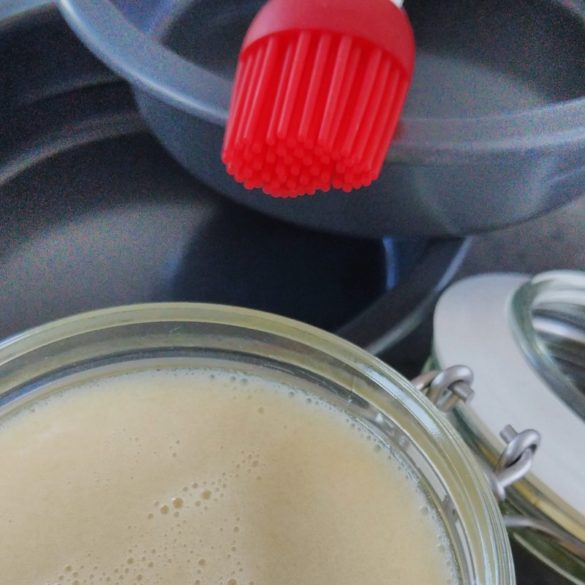 Ingredients
140g coconut fat

170g vegetable oil

140g flour
Instructions
Put all ingredients in the mixing bowl and mix with 2 minutes/speed 6.
Then put it in a clean jar and keep it in the refrigerator.
Notes
You can keep it in the refrigerator for a long time. The consistency hardens in the refrigerator.
Did You Make This Recipe?
How you went with our recipes? Tag us on Instagram at
@bbmixnet
.